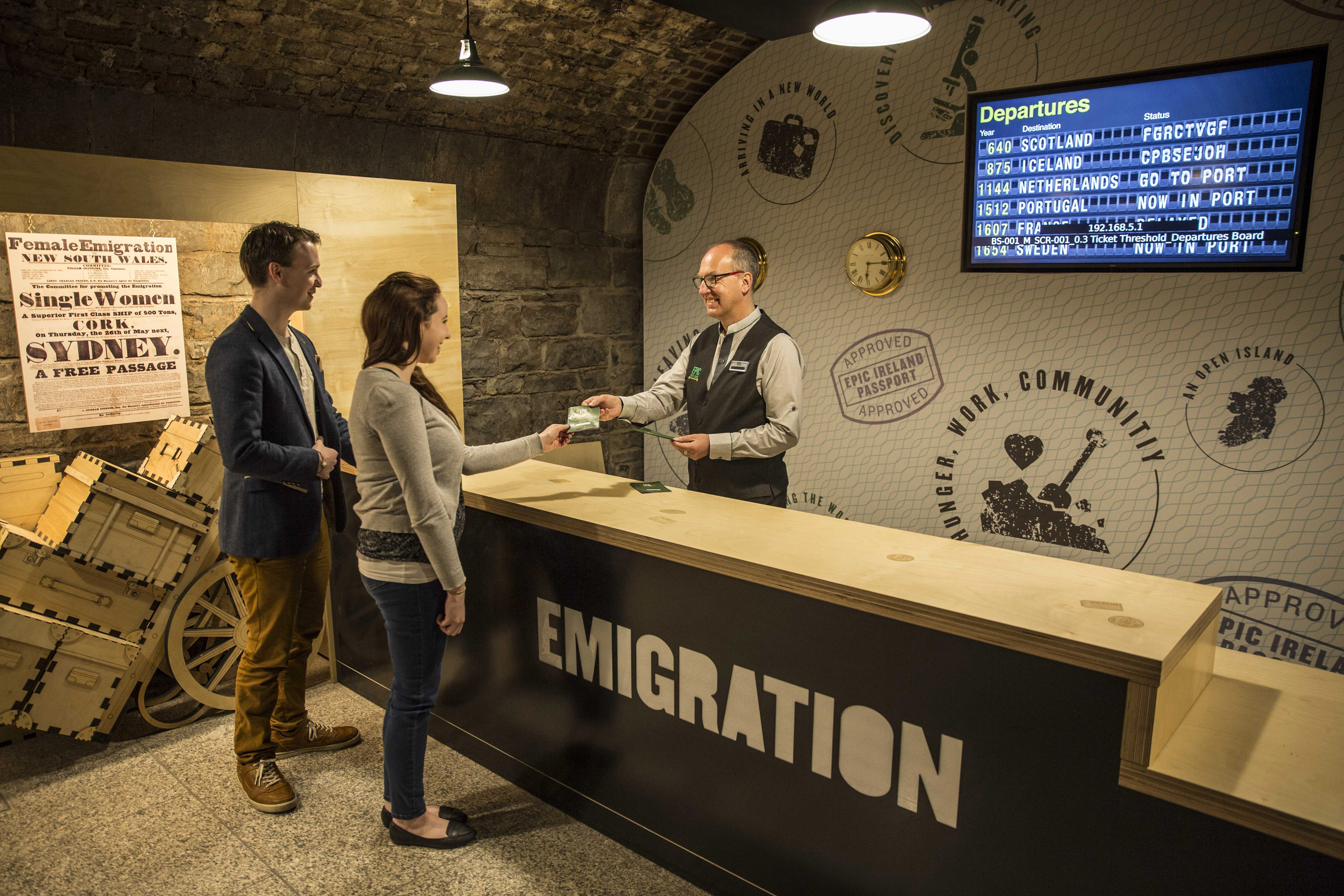 Are you one of the 70 million people around the world who claim Irish ancestry? Do you fancy tracing those roots? Well then, you've got the perfect excuse to visit Ireland. Tracing your ancestry involves its fair share of history, bloodlines and late-night sleuthing but when it comes to Ireland, it's also about the math. While just over six million people live on the island, some 70 million around the world claim Irish ancestry. From Alaska to Acton and Australia to Auckland; soldiers, traders, actors and doctors have spread their wings, taking their own brand of what it means to be Irish to all four corners of the world. Now that's what you call a diaspora.
Or what about Barack Obama? Some 22 US presidents claim Irish roots of one degree or another. Obama's were confirmed when a canon from a sleepy little parish near Moneygall, County Offaly, struck gold in the records of Templeharry Church. There, he discovered the name of Falmouth Kearney, who emigrated to the US on the SS Marmion in 1850, and whose great-great-great grandson would go on to become the 44th President of the United States…
Not everyone is famous enough of course to prompt this kind of detective work. So if you are planning on tracing your Irish roots, how exactly can you go about putting together the pieces of your family history?
There are numerous centres for genealogical research in Ireland. In Dublin, the National Library, National Archives and General Register Office are all key sources, with the National Library and National Archives both providing free advice from trained staff.
In Belfast, the Public Record Office of Northern Ireland holds a trove of records, returns and registers from the province of Ulster. The General Register Office and Ulster Historical Foundation are also great resources. In fact, every county in Ireland has a genealogy centre manned by professional genealogists.
You can do lots from a distance, too. Irish Government website Irish Genealogy is a useful first step; early 20th-century census returns can be perused at the National Archives website; and the Irish Family History Foundation has a website run on behalf of county-based genealogy centres.
Or why not commission a member of the Association of Professional Genealogists in Ireland to help speed things up? They can help find ancestors and living relatives. Don't forget to do the laborious work in your own country, too. Time spent studying the history of your family at home – gathering as much detail (names, dates, addresses, parishes, photos, vital documents) as possible – will prove invaluable once you bring the search to Ireland.
Once you arrive, watch all of your data spring to life. Visiting your ancestral area – be it Moneygall or Carrickfergus, from where US President Andrew Jackson's parents emigrated in 1765 – standing in the same streets and fields as your ancestor or exploring local cemeteries and churches that until now were mere names on a page, are sure to provide spine-tingling moments of your own.
Visit www.fairwaysandfundays.com today
Fairways and FunDays – Your Ultimate Golf & Ireland Experience