Golf Transport is an often over-looked aspect of a golfing trip to Ireland, yet it is just as important as the golf courses and accommodation.
Ireland has one of the most rugged and picturesque coastlines in the world. It is also blessed with gloriously scenic golfing terrain but to play all the best courses requires time spent on the road.
Choosing Golf Transport – The roads in Ireland particularly out towards the rugged coast can be narrow and twisty and some clients find difficult to navigate. Fairways and FunDays recommend to all our groups to travel with a coach and driver when possible.  The chauffeur driven vehicle gives you peace of mind and be able to relax with a Guinness, Whiskey or drink of your choice as you soak up the stunning landscapes on your journey.
We of course offer self – drive options, we work with internationally recognised Car Hire firms to bring you high quality, suitable vehicles at excellent rates.
Finally, there is the helicopter option. This option can be the answer to some logistical issues in your itinerary while allowing you to explore all of Ireland with the minimum amount of travel time.
Below are a Number of Your Transport Options
Self Drive
While it is often more cost effective for groups of 4 golfers to go with the self drive option, the chauffeur option is still available. For groups over 2 – 4 golfers we suggest the self drive option with vehicles large enough to accommodate the luggage and clubs. We work with internationally recognised Car Hire firms to bring you high quality, suitable vehicles at excellent rates.
All vehicles will have standard insurance, and offer full peace of mind in the extremely unlikely event of a breakdown.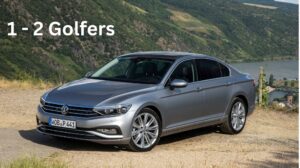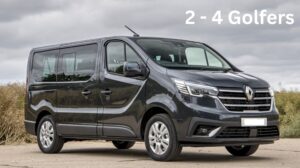 Chauffeur Drive
This option is suitable for all clients travelling with Fairways and FunDays.  All chauffeur vehicles which our company use are finished to the highest standards.  All of our professional chauffeur drivers are carefully selected by the award winning coach company and they are friendly, knowledgeable and very entertaining, and all will be on hand to offer your group as memorable experience.
We have luxury cars, vans and coaches which we use and they come in various sizes from 8 seater vans to 32 seater coaches.
All of the drivers contracted by Fairways and FunDays are fully qualified and accredited.
  
Helicopter Transfer
Sometimes there is just not enough hours in the day!! Helicopters are often used to take the sting out of some of the longer transfers on a golf trip. If you are on a hectic schedule and want to travel to an array of golf courses and sites throughout Ireland, this may be an option for you. The time savings can often equate to at least 20% of the time taken to travel by road. We work with Ireland's most established and best known Helicopter Charter Company who supply top of the range helicopters and highly trained pilots.
Our helicopter partners maintain the highest levels of quality and safety so that you sit back and relax whilst taking in the stunning landscapes.