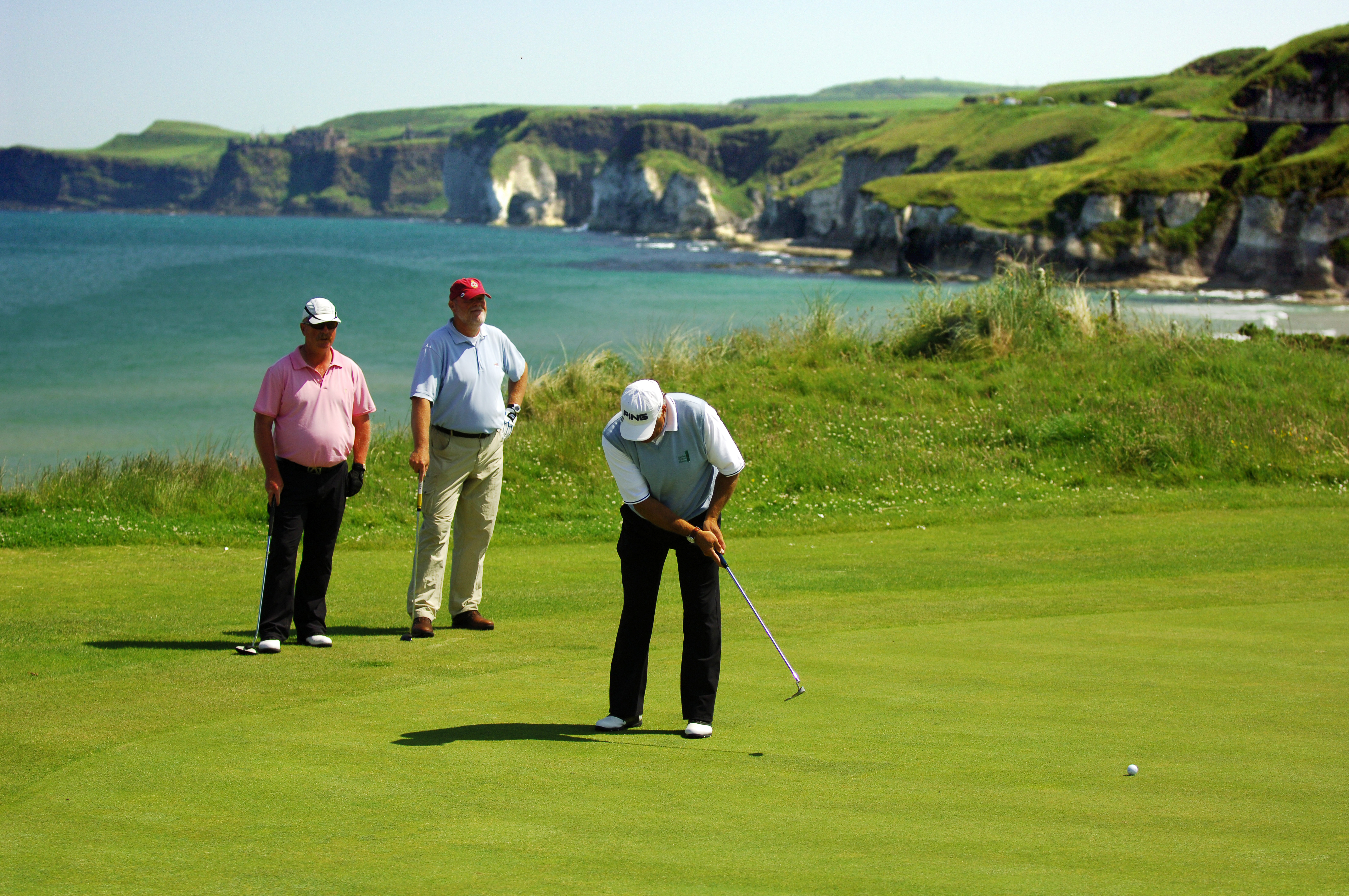 So, you've decided to go on a Golf Vacation to Ireland. We would love the opportunity to help you realize your dream vacation here. You may find the following suggestions helpful whilst planning your trip.
1. Plan in advance:
It is paramount to plan your golf vacation to Ireland well in advance. Famous Championship courses including Royal County Down, Portmarnock, Royal Portrush and Ballybunion have a high demand for tee times so it's vital to book well in advance.
2. Contact a reputable Golf Tour Operator:
Speak with a reputable Golf Tour Operator like Fairways and FunDays. You can contact us Toll Free from US and Canada on 1800-7799810, by telephone +353 45 871110 or through our website www.fairwaysandfundays.com. A multi award-winning golf tour operator like Fairways and FunDays will take all of the stress away from planning your dream vacation and will ensure that you get the highly sought-after Tee times at Ireland's famous golf courses.
3. Seek Free Professional Advice:
What golf courses should you play?
What hotels should you stay at?
What areas of Ireland should you experience?
What attractions should you visit?
What restaurants are a must visit?
What can Non-Golfers do?
There are so many questions that you will have when planning your dream vacation. Our experienced team will be delighted to assist you and answer any queries that you have. Our company are delighted to offer a "Free no obligation Golf Vacation Consultation" to anyone who contacts our firm. You can arrange this consultation by contacting our firm Toll Free from US and Canada on 1800-7799810, by telephone +353 45 871110 or through our website www.fairwaysandfundays.com
4. Identify your Budget:
With over 400 golf courses and a wide range of accommodation and entertainment options, there are endless varieties of golf vacations in Ireland to suit all budgets. We strongly recommend having a realistic budget at the outset of your vacation planning process and discussing your budget with us. The team at Fairways and FunDays can design dream golf and Ireland vacations to suit all budgets.
5. Non-Golfers and Families:
What do you do if there are members of your group who don't play golf? The answer is – don't worry, Fairways and FunDays have got this covered. We are the only Golf Tour Operator who organise customised itineraries for Non-Golfers who travel as part of a group. Regardless of your interests, we can organise a dream vacation to Ireland for all Non- Golfers. PLUS, Golfers and Non-Golfers will collectively get to enjoy iconic tourist attractions and exhilarating evening entertainment on our tours.
6. Vacation Insurance:
It is essential to obtain Vacation Insurance that will fully cover you and your group in the unlikely event of being unable to travel due to medical reasons OR having an accident while on your vacation. All clients of Fairways and FunDays have 24/7 access to a Tour Director while on their vacation. Our Tour Director will offer advice and assistance in the unlikely event of an unfortunate incident happening to a member of your group while in Ireland.
7. European Health Insurance Cards:
European clients should ensure to bring their European Health Insurance Cards (EHIC) while on vacation. In the unlikely event that you will require medical assistance while in Ireland, you will be required to present this card.
8. Currency:
Ireland uses the Euro (€) currency. It will prove far less expensive to purchase Euros at a bank than doing so at a Currency Exchange Bureau. The majority of outlets in Ireland (restaurants, bars, shops, hotels etc.) accept all internationally recognised Credit and Debit cards. Using your Credit/Debit card while on vacation is an excellent option as opposed to carrying large sums of cash.
9. What to Bring:
This very much depends on the time of the year that you are travelling. Due to the temperate climate in Ireland, we are fortunate that our golf courses are open 12 months of the year (providing we are not experiencing exceptional weather phenomena). Naturally weather from October to March is a little colder so if you are travelling to Ireland during this period it is essential to bring appropriate clothing.
It is very important to bring a camera to capture all of the magical moments that you will experience on a Fairways and FunDays tour. We promise magical memories that will last a lifetime.
If the thought of bringing your golf clubs half way around the world does not appeal, fear not – we can organise private rental of top-quality modern golf clubs for the duration of your tour. If you are opting for a "Self-Drive" Tour, it is essential that you bring a valid, up to date Driving Licence with you.
10. Sit back, relax and enjoy your dream Tour!
The team at Fairways and FunDays carefully and passionately plan all aspects of your golf vacation – airport meet and greet, welcome gifts, transport, accommodation, golf reservations, sightseeing and evening entertainment. This means that all of the members of your group can relax, concentrate on their golf and enjoy what Ireland has to offer as a tourist destination!
A member of our team will be delighted to answer any questions that you have in relation to an Ireland Golf Tour.  Contact Fairways and FunDays today!
Toll Free from US and Canada on 1800-7799810

International Telephone +353 45 871110

On our website www.fairwaysandfundays.com

Email info@fairwaysandfundays.com