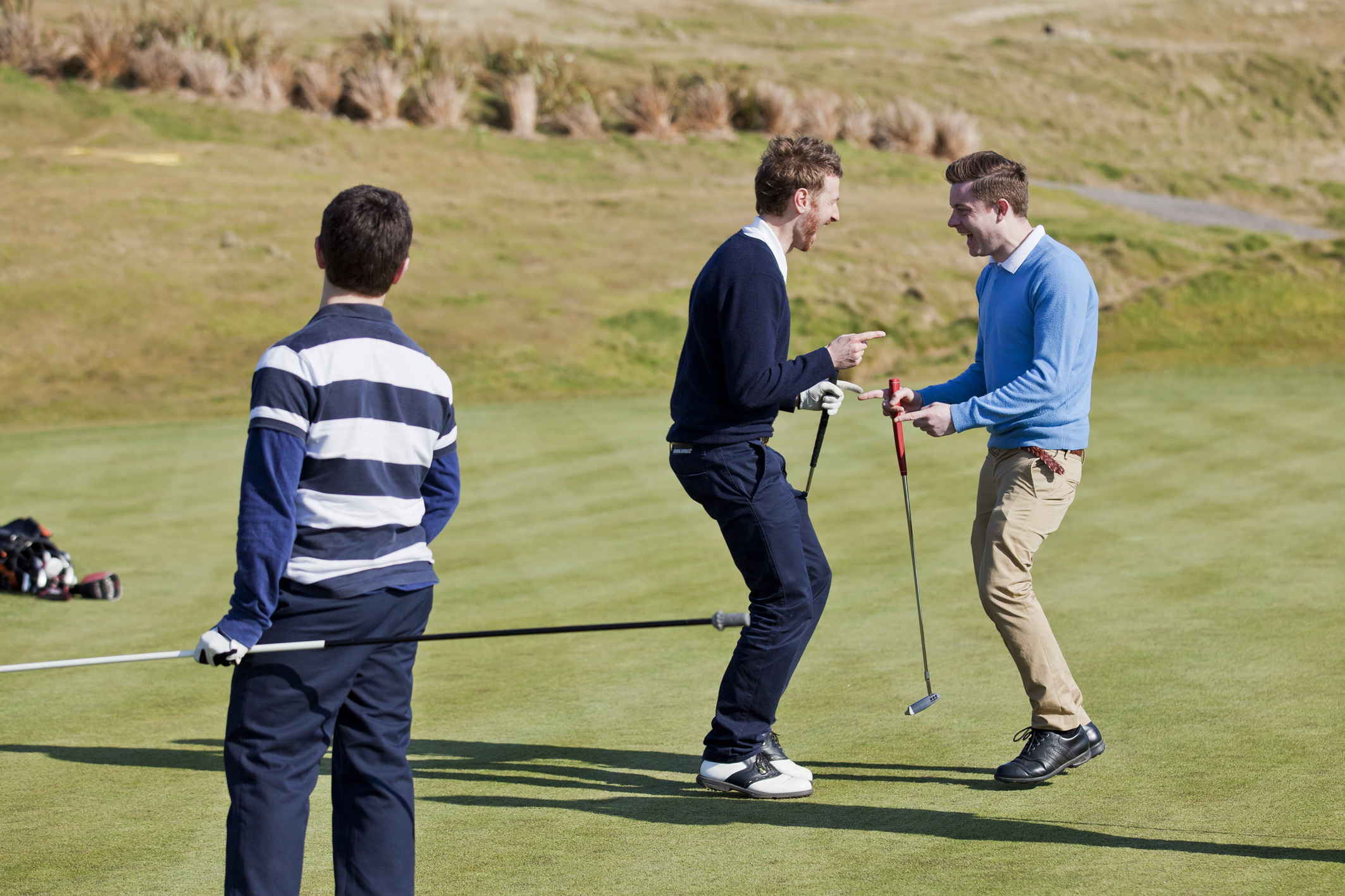 If you dream of playing golf in the Emerald Isle you will probably wonder how much does a golf tour to Ireland cost.  With a huge selection of quality golf courses and accommodation options, Ireland offers incredible golfing experiences for every budget.
The experienced team at Fairways and FunDays can design incredible Ireland Golf Tours to best meet the pricing requirements of your group.  This is all part of the free, no obligation Ireland Golf Vacation consultation service that we offer.
When looking at the cost of a golf tour to Ireland there are a number of factors to consider:
Travel dates – there are significant discounts for travelling outside of the peak season (peak season is May to October).
Group size – the larger the group, the lower the cost per person. 
Golf course selection – there are over 400 golf courses in Ireland.  The green fee rates of the top 100 golf courses in Ireland range from approximately €35 per person to €375 per person.  Playing some "Hidden Gems" as part of your tour is an excellent way to save some money and still ensure a highly enjoyable experience.
Accommodation options – there are several options to suit all budgets when it comes to accommodation in Ireland.  Accommodation prices in Ireland can range from approximately €40 per person per night (for a reasonable quality Guesthouse) to €350 per person per night at luxury 5* hotel.

Self catering Apartments
Guesthouse/B&B
3* hotel
4* hotel
5* hotel
Luxury Private Country Home/Castle rental

Transportation choice – Self-drive or Chauffeur drive experience.  If you have a small group (up to 6 persons) the tour cost will be lower if you choose a self-drive option (rental car).  The road network in Ireland is excellent with motorways (Highways) connecting all of the main cities.  However, if you have a mid to large size group a Chauffeur experience (Luxury Private Coach and Tour Driver) becomes a really good value option and also allows all members of your group to relax and travel in comfort.
Sightseeing reservations – it is always a good idea to pre-book sightseeing reservations.  In addition to saving some money, you will also be guaranteed entry at a designated time.  This is essential at some of Ireland's busier attractions.
The team at Fairways and FunDays will help you plan the perfect golf holiday to Ireland whatever your budget.  Fairways and FunDays offer a Best Price Promise on all of our tours – therefore, in addition to working with Ireland's Best Golf Tour Operator you will also be guaranteed the best prices available.  
Fairways and FunDays – Your Ultimate Golf & Ireland Experience