The Bushmills Inn is a sophisticated 4 star hotel located in a charming and historic 17th century former coaching inn and stables, that have been converted into a luxurious establishment. Situated in a beautiful setting amongst an acre of private manicured lawns, in the centre of Northern Ireland's Causeway coast, it is well situated for exploring the local attractions and beautiful surrounding countryside.
This revered boutique hotel has a real sense of style and opulence that is found throughout. On entering guests are transported back to another era immersed in charm. It is a relatively small hotel so guests can expect a more personal touch during their stay, they are made to feel welcome from the offset and this continues throughout. The customer service is superb and the staff are excellent too. What guests get here is an unconventional hotel that oozes character and charm whilst delivering in all areas.
Guest rooms are large and comfortable with lovely period features such as oak beams. The tastefully decorated rooms have been individually designed in a traditional classic style, whilst retaining their lovely character. They are decorated with lovely warm tones, and rich furnishings with delightful antique furniture. They feature all modern conveniences to ensure guests a pleasant stay as well as a few additional extras to provide a sanctuary for their guests. Some rooms have balconies, many have lovely garden views and views out over the River Bush.
On site is an award winning restaurant featuring traditional local cuisine, with a modern influence, dishes are prepared using the finest locally sourced produce and ingredients so that the full flavours can shine through. Diners will get to sample Irish cuisine at its best in this multi-roomed restaurant with its warm and homely setting, with exposed brick walls and crisp white tablecloths. There is an expansive wine list to compliment the dishes on the menu.
The Gas Bar has maintained a traditional feel with its rustic gas lighting and open fireplace and decor, creating a cosy and welcoming ambience where guests can relax with a glass of Bushmills finest malt. Live music features here with traditional Irish music sessions and a resident singer who brings his own sense of style to many well known Irish songs. Diners who wish to avail of relaxed and casual dining can eat here from the bar menu, which features tasty nibbles.
There are lots of nooks and crannies around the hotel where guests can make themselves comfortable and enjoy the lovely setting, or discover more about this charming building, there is something waiting to be found behind every door. There is a well stocked secret library, located behind a turret containing a bookcase.
Other facilities include an intimate private cinema, where the latest top movies are shown as well as old favourites, making for a luxurious night at the movies. There is also a small spa that offers massages, and the Saint Columb's Rill Relaxation Room offers a place to unwind. A flag room and a dedicated whiskey tasting room, are other features of this delightful hotel.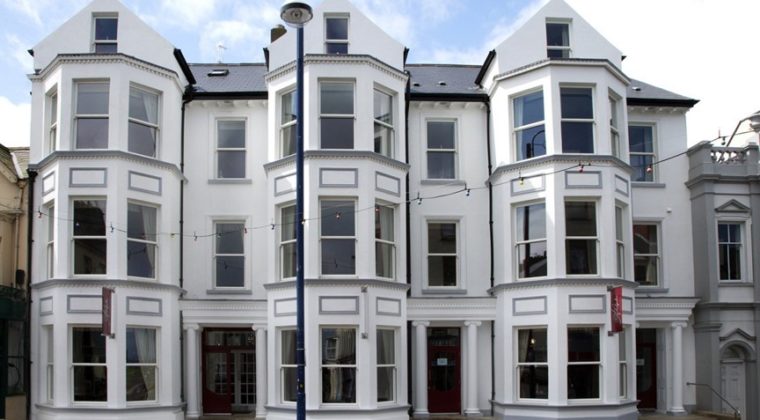 The Adelphi Hotel is a welcoming family run guesthouse that offers luxurious and comfortable 4 star accommodations. It is conveniently located in town of Portrush, County Antrim and is close to the beach. It is an ideal base for...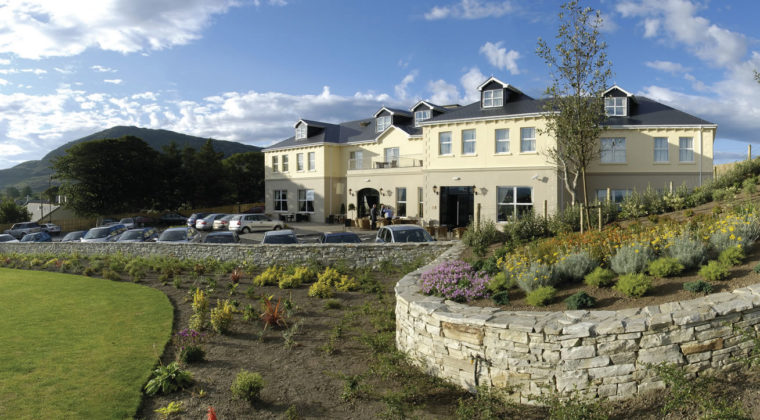 Ballyliffin Lodge and Spa is a delightful family run hotel, it is located in County Donegal, in the north west of Ireland, along the stretch of coastline known as the Atlantic coastline. This award winning 4-star complex has fabulous...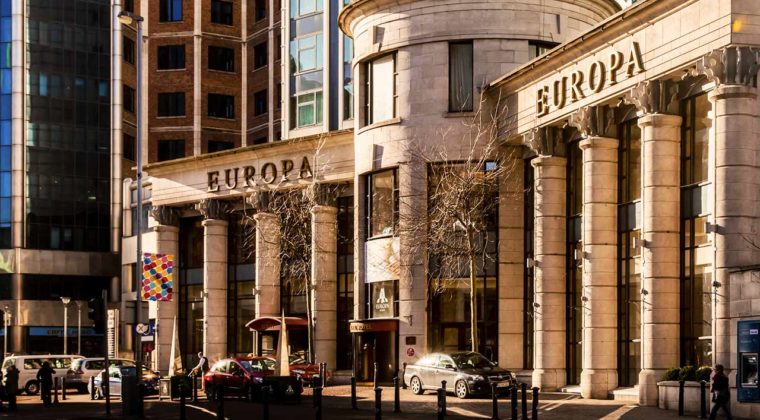 Europa Hotel is a modern 4-star hotel that enjoys a prominent central location in the bustling and historic city of Belfast. This towering and impressive hotel is a dominant landmark in the city, built on the site of the...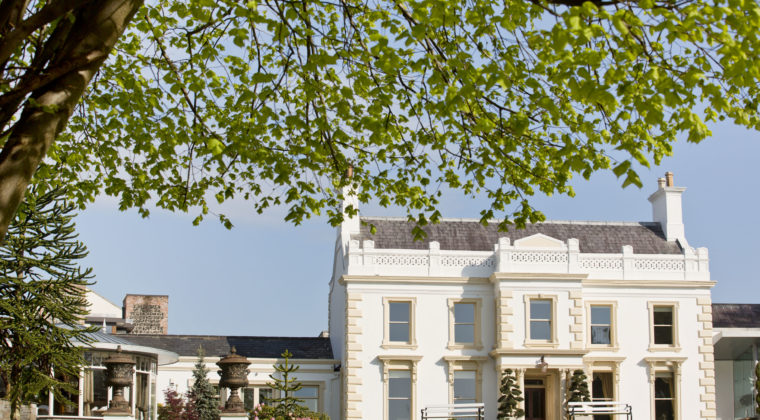 Galgorm Castle is a sophisticated 4-star resort that is situated amongst 163 acres of lush parkland, in a private estate. It is a truly spectacular and unique setting with the River Maine flowing through the stunning grounds. It is...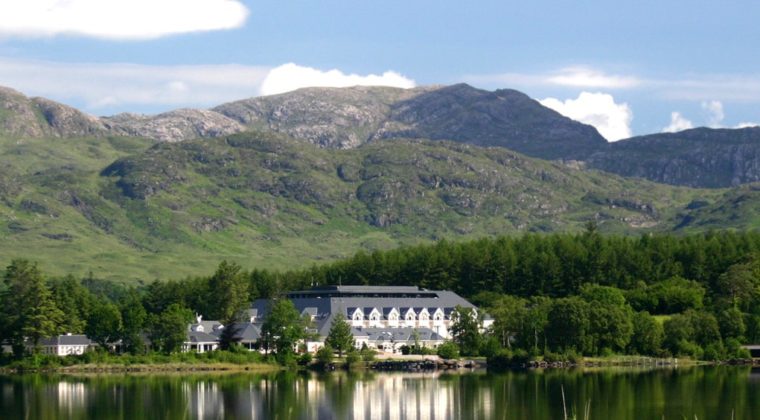 Harvey's Point is an award winning, family run luxury 4-star hotel that is blessed with one of Ireland's most stunning locations. This modern but traditional hotel sits on the shoreline of Lough Eske, and is hidden in the hills...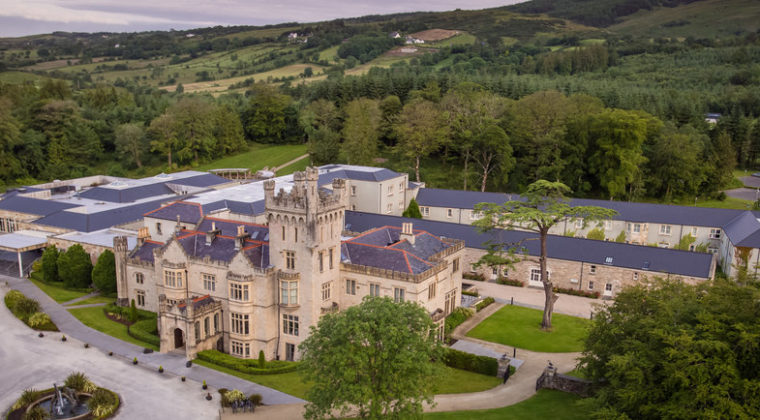 Lough Eske Castle offers deluxe 5-star accommodations in a lovingly restored 17th historic century castle, located on the shores of Lough Eske in County Donegal. It sits on a secluded private estate, boasting an enviable location in this scenic...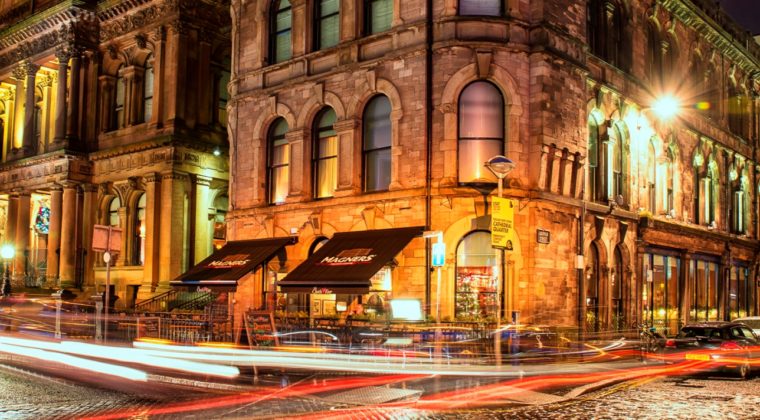 Merchant Hotel is a chic, upscale 5-star hotel, located in Belfast city. The hotel occupy's a historic former bank, that has been tastefully converted into a luxurious and elegant Victorian and art-deco style hotel, where old and new blend...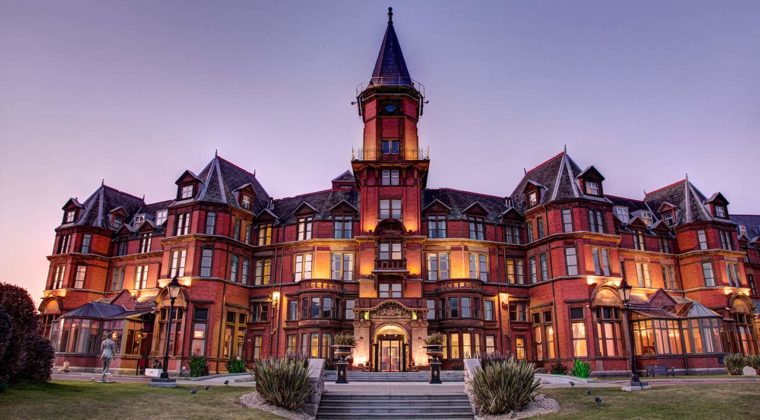 Slieve Donard Hotel is an award winning premier 4-star hotel that occupies a superbly maintained Victorian hotel, she was previously a railway hotel and is a grand dame amongst hotels. Situated on six acres of gorgeous manicured grounds overlooking...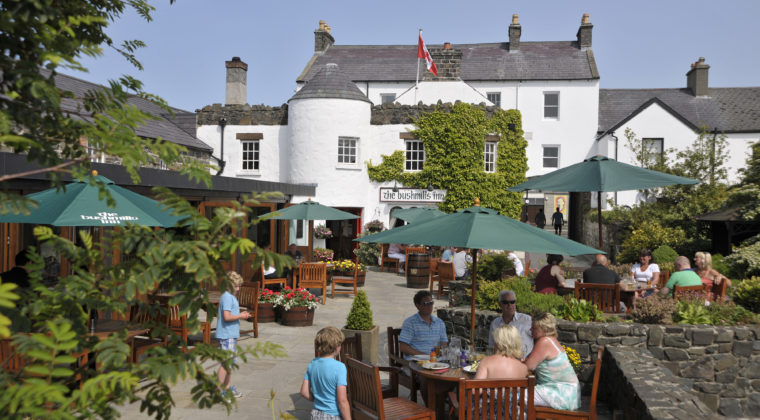 The Bushmills Inn is a sophisticated 4 star hotel located in a charming and historic 17th century former coaching inn and stables, that have been converted into a luxurious establishment. Situated in a beautiful setting amongst an acre of...