The Grand Hotel Malahide is an elegant 4-star seaside hotel, occupying an impressive building that dates back to the 1830's. This family run hotel harks back to an era of grandeur and style. It is ideally located by the sea and is just a short walk to the beach. This upscale hotel is also well located for visiting the local attractions and sights of the area and the surrounding countryside, as well as being an easy commute into Dublin city centre.
This grand old dame of hotels, is one of the finest hotels in Dublin. Being a family run establishment guests can expect a more personal and welcoming touch, the staff are superb both, friendly and professional. There is a lovely old world charm surrounding the hotel and it is like stepping back in time when you enter through the doors but, with all modern conveniences.
Guest rooms are comfortable and roomy and have a traditional but chic decor with, lovely warm tones, rich furnishings and antique style furniture. They feature all modern conveniences to make for a comfortable stay and with additional personal touches provide a sanctuary where guests can relax. Some rooms enjoy lovely sea views.
The Coast Restaurant offers formal dining in a delightful traditional and luxurious setting from which there are lovely sea views from the large windows. Diners will delight in the menu, featuring the finest dishes produced by creative chefs with a professional service and an extensive wine list.
Matt Ryan bar is a typical Irish bar with dark wooden furniture, warm lighting and a welcoming bar. It is a great spot to hang out and enjoy a social drink, in its warm and comfortable atmosphere. It also features live sports. There is an extensive all-day bar menu available, and is well suited for casual dining.
Palm Court Carvery is popular amongst guests and locals, it is ideally suited to those looking for a light snack through to a complete meal, when restricted for time.
Griffon Bar is part of the original hotel and contains many original features and exudes a gracious charm. It is warm and welcoming and with its comfy seating and relaxed ambience is a nice spot to socialise with a beverage.
The Arena Health and Fitness Club is a fully equipped gym with all the latest machines and equipment so guests can engage in a full workout. There is also a range of classes. The deluxe indoor pool has a grand classical design complete with Graeco-Roman statues, there is also a whirlpool, bubble pool and children's pool. Guests can also relax in the sauna.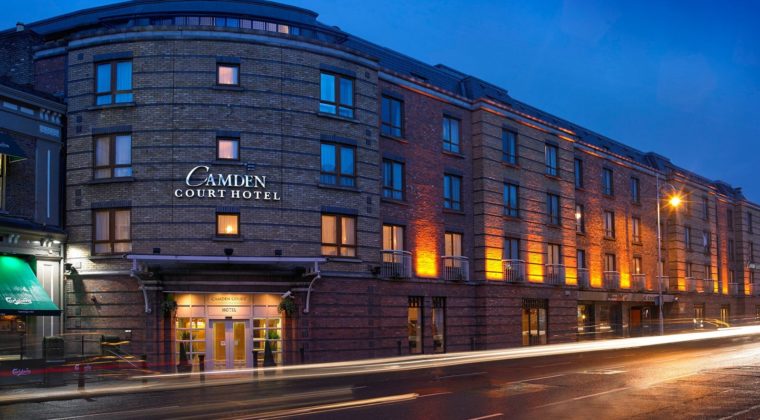 Camden Court Hotel is a modern and chic establishment, conveniently located in the bustling centre of Dublin city, providing an excellent base for exploring all the sights and sounds of this lively and colourful city. This stylish 4-star hotel...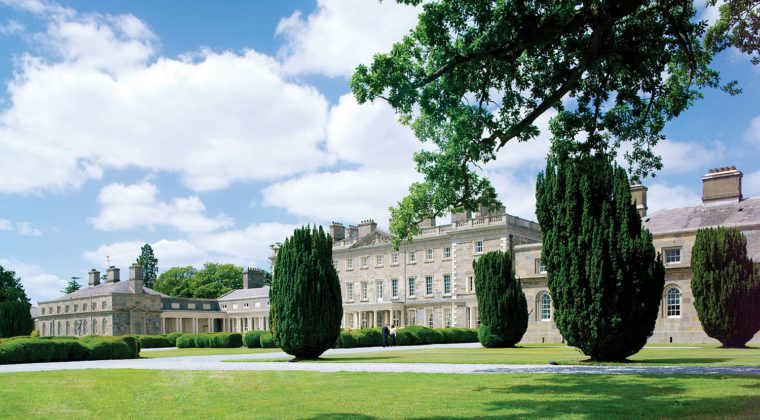 Carton House is a magnificent 18th century Palladian manor that has been thoughtfully transformed in to a modern luxury resort, offering luxurious accommodations and a wealth of amenities. This 4-star hotel boasts a spectacular setting amongst a 1,100 private...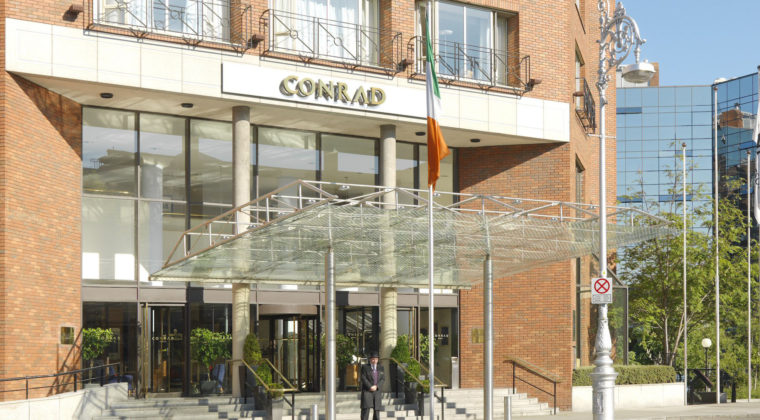 Conrad Hotel is an award winning, 5-star stylish and contemporary hotel that enjoys a premier location in the bustling and vibrant city of Dublin. It is well placed for taking in the sights and attractions of this historic city...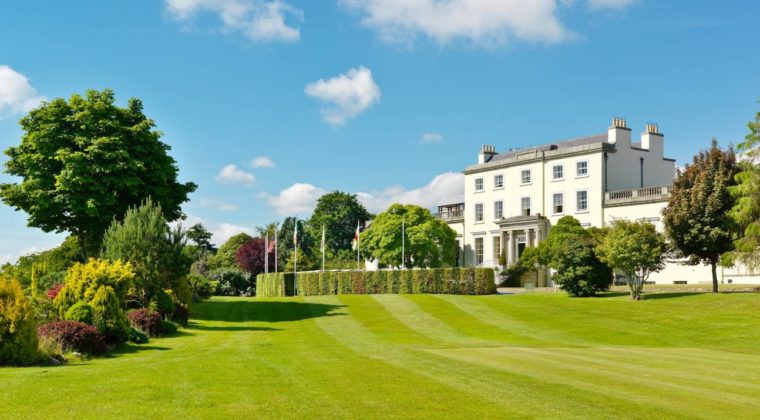 Druids Glen is a 5-star hotel that occupies a modern and stylish building that resembles an alpine lodge, suiting its surroundings perfectly. This luxurious hotel and golf resort is situated amongst 400 acres of beautifully landscaped and secluded grounds....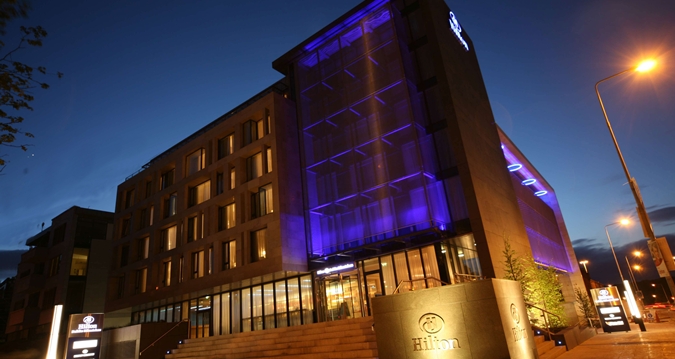 Hilton Dublin Kilmainham is a 4-star hotel, located on the outskirts of the city centre. It is only a short drive into the city, making it an ideal base for exploring all the sights and sounds of the bustling...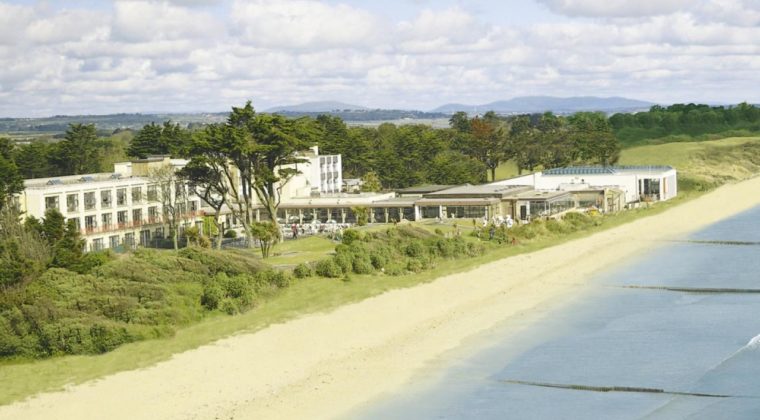 Kelly's Resort Hotel is a deluxe family run 4-star hotel located on the waterfront in Rosslare, and enjoys vistas out over a sandy beach and out to the Irish Sea. Four generations of family have been running the hotel...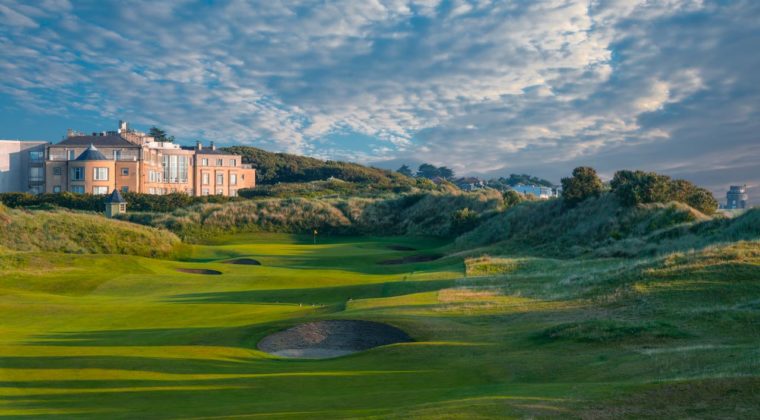 Portmarnock Hotel Resort is a delightful 4-star hotel situated in an elegant and historic 19th century stately home, formerly owned by a member of the Jameson whiskey dynasty. This resort sits amongst 180 acres of lovely landscaped grounds in...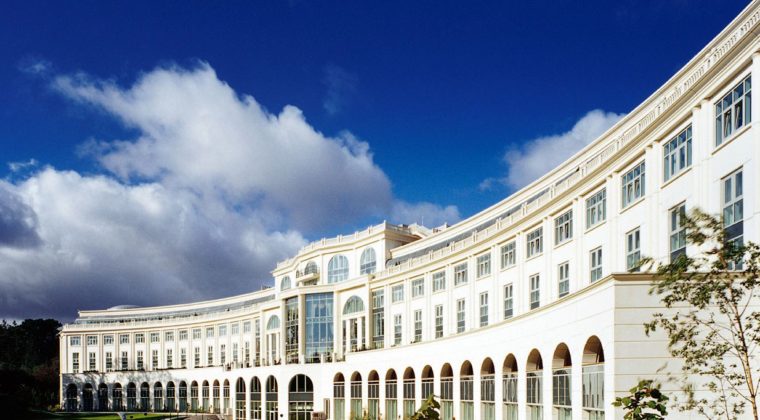 Powerscourt Hotel is a deluxe 5-star hotel occupying a former Palladian mansion house situated on a stunning 1000 acre woodland estate, with the Sugar Loaf Mountain providing an impressive backdrop. This historic estate is located in a beautiful countryside...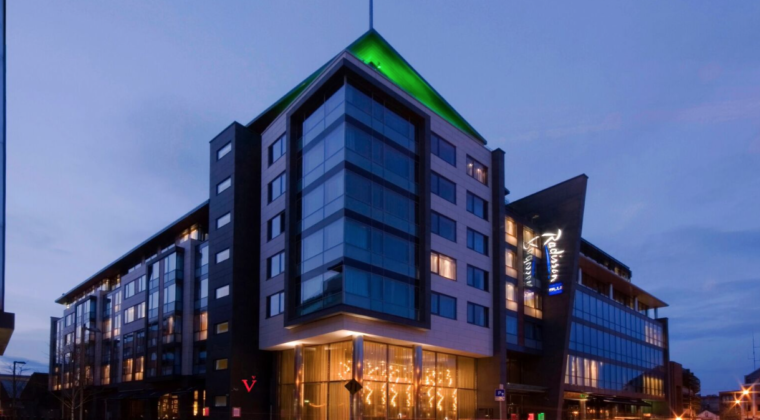 Radisson Blu Royal Hotel is a contemporary 4-star hotel with a central location in the lively and energetic city of Dublin. Its location is ideal for exploring the city's sights, sounds and attractions, many within walking distance. Although it...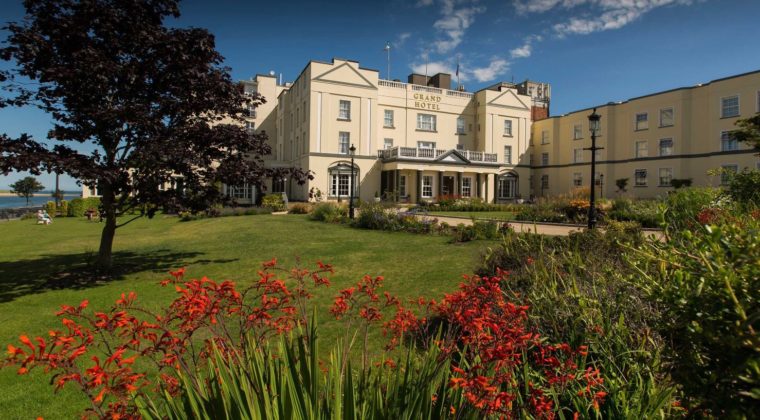 The Grand Hotel Malahide is an elegant 4-star seaside hotel, occupying an impressive building that dates back to the 1830's. This family run hotel harks back to an era of grandeur and style. It is ideally located by the...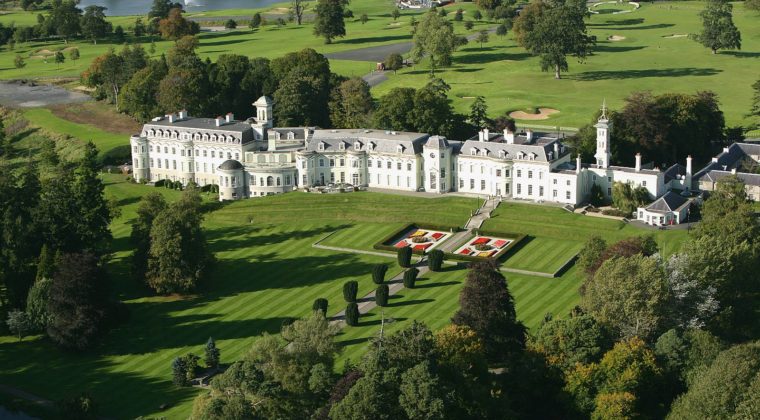 The K Club is a golf and leisure complex, its elegant and sophisticated 5-star hotel has been cleverly incorporated into the former 1830's Straffan House, a magnificent French chateau style mansion. The property has underwent a sympathetic and careful...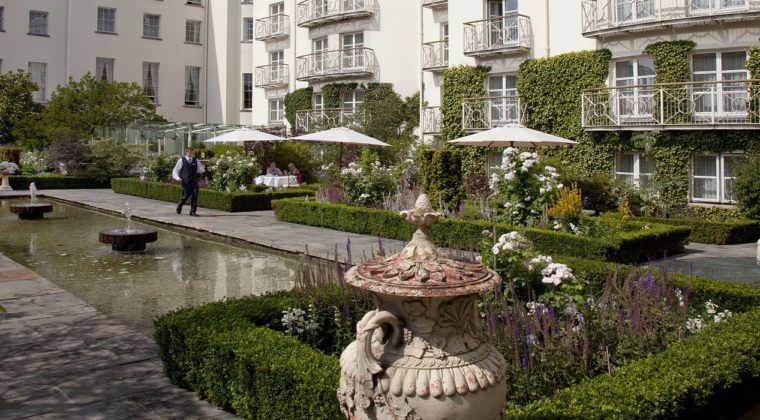 The award winning Merrion Hotel is a sophisticated 5-star hotel located in a gorgeous terrace of sympathetically restored 18th Century Georgian buildings, it is one of the city's most luxurious, stylish and iconic hotels. It is conveniently located in...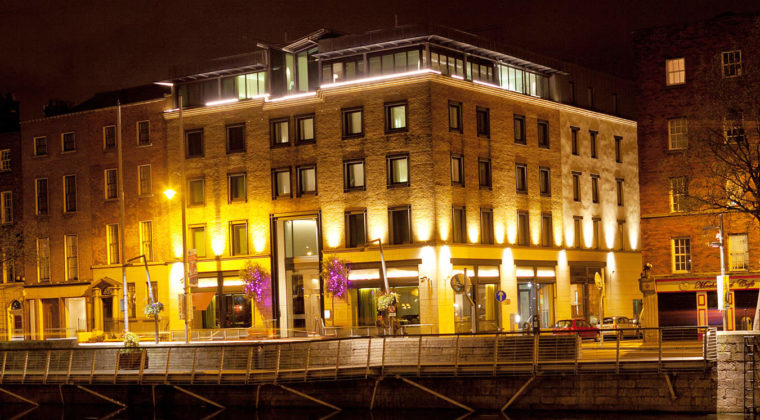 The Morrison Hotel is a modern and luxurious 4-star hotel. This contemporary hotel is found in a converted 18th Century Georgian townhouse. It is conveniently located in the centre of the city, adjacent to the River Liffey, and is...