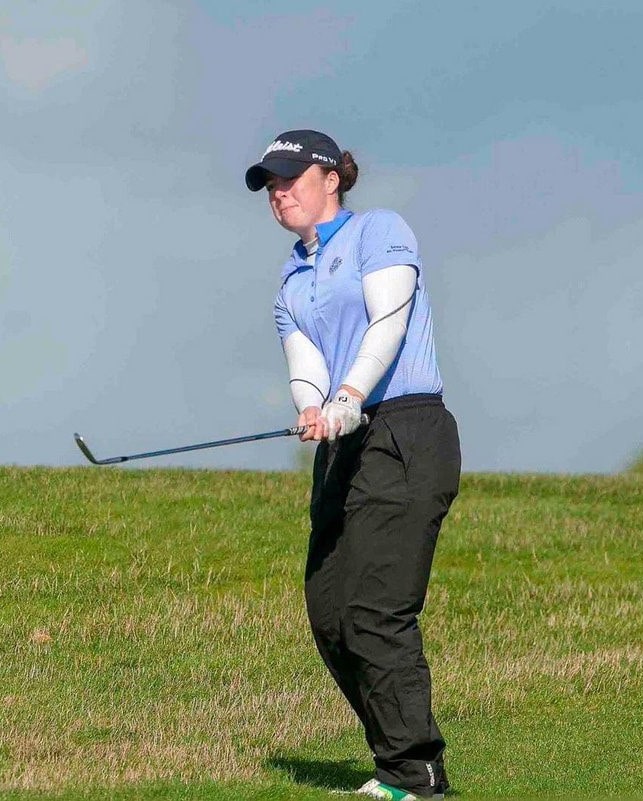 Regional Executive & Ladies Tour Coordinator
I started playing golf at the age of 11 at a 9 hole course near my home called Spanish Point Golf Club, like many children my age I was playing a variety of other sports at the time but once I started to really enjoy playing golf I joined Lahinch Golf Club, Both are links golf courses located on the West coast of Ireland and I'm a very proud Honorary Life Member of both clubs today.
I have played International level golf with Ireland at Girls and Ladies level. Unlike many girls at my level in Ireland I decided not to go to the States on a Golf Scholarship, I completed my Undergrad in Business & Management in Ireland at Maynooth University while on the Paddy Harrington Golf Scholarship Programme and my Masters in Sport Management at the University of Stirling in Scotland while on the International Sport Scholarship Programme. Over the summer months I have caddied at Lahinch Golf Club for 10 years and I have worked at Trump Doonbeg in the Golf Shop. For the past 3 winters I have spent my time in Boca Raton, Florida working at Woodfield Country Club in Golf Operations.
I'm new to the Professional side of the game as I have recently made the transition from Amateur to Professional golf at the start of 2020. I'm looking forward to exploring the teaching side of the game and sharing my knowledge with my students especially the shots required for the Irish wind! I am excited to join the team at Fairways and FunDays, I am very proud to be Irish and our company has revolutionised the Golf Vacation experience by providing the Ultimate Golf and Ireland experience for all our clients.